Innovative Experiences That

Make a Difference
Communities value Team Makers NJ for its joyful brand and its creative team-building activities. Children adore Team Makers NJ, and parents and teachers hold the organization in the highest regard. These accessible experiences are provided in the following 5 areas: workshops/field trips, after-school activities, birthday celebrations, summer camps, and special events.
Heart-Warming Sights & Sounds
Children have fun while developing particular individual and group skills in each Team Makers NJ program. These engaging activities provide kids with the tools they need to be successful and happy in all facets of life while also empowering them to make a difference. Smiles, laughter, high-fives, action, pride, thoughtful reflection, interested kids, and astonished accompanying adults are just a few of the heart-warming sights and sounds of these remarkable events.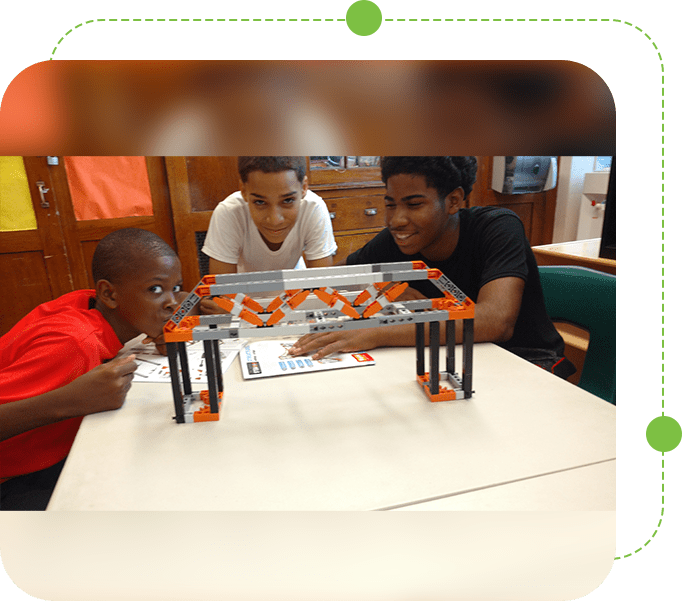 Offering Positive,

Meaningful Experiences
The Team Makers NJ methodology is built on a "learning by doing" philosophy that allows the participants to "experience" through hands-on activities and "reflect" in group discussion in order to "transfer" and apply newly developed skills to their daily lives.
We are committed to reaching out to all by offering positive, meaningful experiences in the communities we serve and by offering appropriate programs for children and adults of all ages and abilities.
Experts in Team building, Not Just Group Activities
The key distinction between team-building and group activities is that the former is specifically created to foster/develop interpersonal skills and unite its participants in a way that produces significant beneficial effects. In group activities, people are merely gathered together to take part in a "fun" activity or group project, etc. Similar to team-building, the objectives of group activities are frequently the growth of interpersonal skills and group cohesion.
The Team-building Advantage from Team Makers NJ, on the other hand, offers meticulously planned experiences that guarantee stimulating activities and insightful thoughts combined to produce favorable outcomes. Our activities are carefully chosen to allow for different skill sets to emerge, different team dynamics and different leaders to step forward.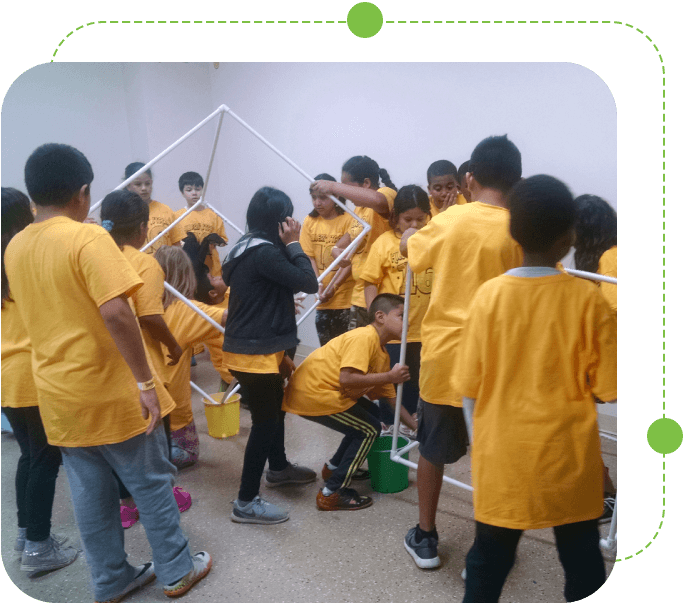 Systematic: A Proactive
Process for Team Efficiency
Our highly effective interactive system is made up of simple processes, one connecting to the next, allowing our Facilitators to be efficient and motivated. It allows them to focus on delivering an incredibly high-quality service, and customers to have a positive and seamless experience. It is this incredibly positive and efficient training program that enables us to work with schools, camps, clubs, and other organizations--- and keeps them coming back year after year.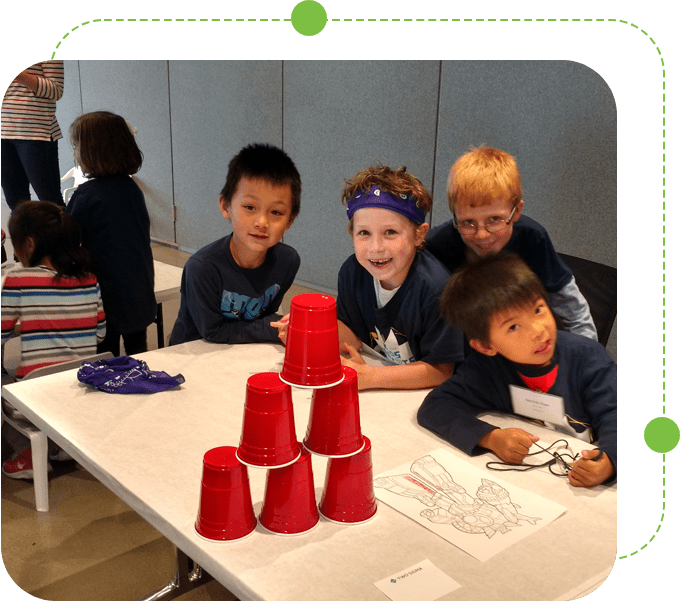 We, as a group, live by the simple motto, "Always move forward. Continue to get better." This serves as our roadmap as we aim for the greatest experience for your children. Everyone active in Team Makers NJ is essential in ensuring that we advance as a team. We're committed to leveraging the talents and interests of each individual team member to maintain this ongoing state of growth and advancement. But more than anything, we advance because we LISTEN. We pay attention to the children with whom we work, the staff with whom we collaborate, and adapt and grow with each program and activity.
Keith Gold
Owner
Keith graduated college with education teaching degrees in both Psychology and Physical Education. He then earned a BA in Business and, subsequently, his MBA in Marketing. After teaching in K-12 schools for a few years, Keith embarked on a highly successful career as a college coach and educator. His teams reached the NCAA national tournament 4 times, and Keith was named Coach of the Year. Additionally, during the summer, Keith was a Director of a children's summer residential camp.
Keith started working in the educational services sector after returning to his native New Jersey, where he managed FlagHouse Inc.'s catalogs for Physical Education and Recreation. Keith is regarded as one of the top specialists in the subject of leadership and team-building exercises. He has over 20 years of experience working in the education industry and has talked and presented at hundreds of educational seminars all around the world. In Tenafly, New Jersey, Keith and his wife Alice have two sons, one a high school teacher and coach, and the other a business analyst.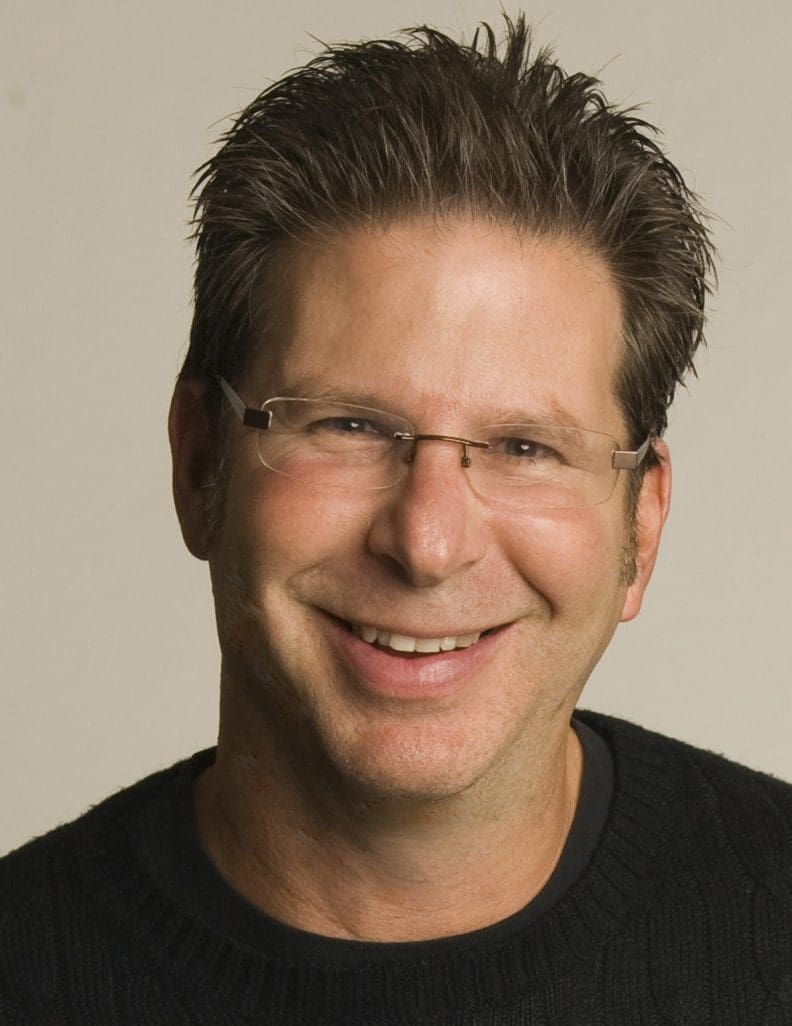 A Team of Superstars. A Culture

of Fun, Dedication, and Passion
Every activity is facilitated by a highly skilled moderator who embodies the key values of Team Makers NJ, particularly our Key 4: Respect, Cooperation, Team Spirit, and Team Leadership. Each and every employee at Team Makers NJ fits this description. Our workplace exudes the same feel and energy that is usually present in our sessions.
The emphasis of facilitators is on service, meaningful results, friendliness, customer pleasure, and above all, using today's fun to prepare youngsters for tomorrow's success! Facilitators wear uniforms and adhere to the same precise procedures everywhere they go.