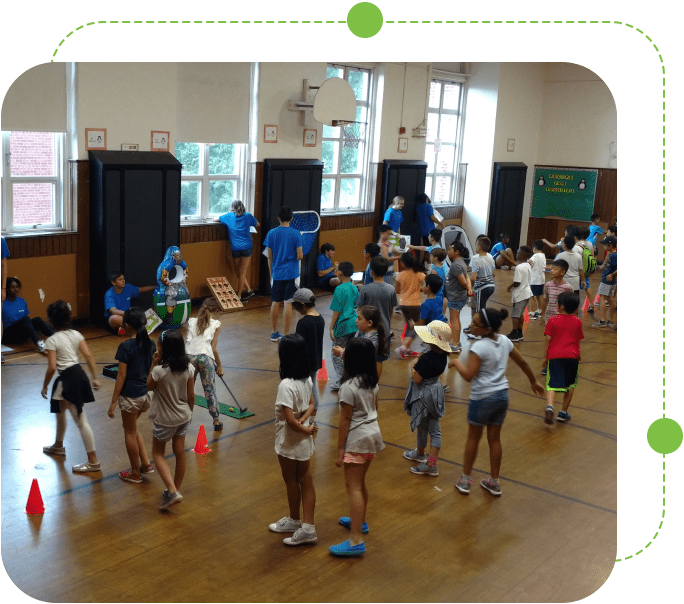 A Day Full of Exciting
Events & Happiest Stories
Planning a fun event day? Let us assist you with our fun carnival stations. We bring all of the personnel and supplies. You choose the stations you want, and we'll take care of the rest. The cost depends on how many employees are required and how many stations there are. We even include tickets and prizes.
Our Carnivals have the children participate at their own skill level to try show proficiency at games of skill. We have over 20 different games that allow children of all ages and abilities to participate eagerly. Children who are successful at each station receive a ticket which can be turned in for prizes (we can provide). We create different skill challenges at each station to appeal to all children and all abilities.
We bring the games, set them up, set up the prize table, provide the prizes, tickets and staff to run the prize table. You provide the kids, space, and the staff to man the games. This is the less expensive standard. Or you can pay us to staff all the stations at an increased cost because of manpower needs.
1. Bean Bag Launch
Three, two, one…blast-off! Players toss beanbags from a rocket launcher onto a target with the goal of getting a bull's eye.
2. Soccer Kick
It's kickoff time! Players are challenged to shoot a soccer ball into the net of a soccer sports target.
3. Let's Play Ball
Batter up! Players practice their pitch as they aim their baseball at the catcher's mitt on a training target.
4. Marble Drop
How low can you go? Players attempt to drop a marble so that it falls to the lowest level of a Marble Drop contraption.
5. Jumbo Connect Four™
Make your move! Players take turns dropping colored discs into a jumbo board to try to be the first to get four in a row.
6. Box Hockey
The puck stops here! Players strive to be the first to score a goal in their opponent's net.
7. Frisbee® Fling
Are you ready to fling into action? Players are challenged to toss a giant Frisbee into a super hoop.
8. Big Foot Race
Bigfoot is back! Players try to be the first to run to the finish line and back wearing great, big Monster Trax™ feet.
9. Hole in One
Play like a pro! Players take a shot at hitting a golf ball onto the green to get a hole-in-one. Fooooooore!
10. Mega Hoop
Make a slam dunk! Players test their handiness in an effort to get up to three baskets in a super-sized hoop.
11. Luck of the Dice
Are you feeling lucky? Players move one step closer to the finish line each time the die lands in their favor.
12. Football Fun
Enter the fun zone! Players must aim and throw footballs into the holes of a football target.
13. Team Trolley Race
Four feet are better than two! Teams race from the start line to the finish line using 4-Person Co-Op-A-Walks™.
14.BlongoBall® Toss
Get wrapped up in BlongoBalls! Players throw the Blongoballs at a target with bars. Bonus points are awarded if each ball wraps around a different bar.
15. Higher or Lower
Is it really in the cards? Players predict whether the jumbo card turned over will be higher or lower than the first over-turned card.
16. Keep It Up
Put a bounce in your step! Teams use elasticized disks to bounce a ball back and forth as many times as possible without it dropping.
17. Dinosaur Egg Races
Don't let the egg drop and get yolk all over. Race against friends or just for the best time as you balance the giant plastic egg across the finish line.
18. Tic Tac Toss
Land your bean bags on the spots to get 3 in a row. There are no ties in this game. Play until you win.
19. Clown Bean Bag Toss
Fill the clown's targets, and you will be laughing your way to victory. Toss bean bags in the clown face openings to earn points.
20. Bulls-eye Target Toss
Hang the target on the wall or fence and toss Velcro balls to get the most points.
New games and challenges are periodically added!