Yes…Birthday Parties Can

Be Both Fun & Educational!
Did you ever wish you could have a birthday party for your child that was fun, exciting, active, and even educational?
You provide the kids, we provide the fun. Team MakersNJ birthday parties bring Team MakersNJ games and instruction to children ages 4-16.
We send a professionally trained entertainer with all the props to your location. We provide everything. No mess and no hassle. We even provide party favors for each participant including the birthday child.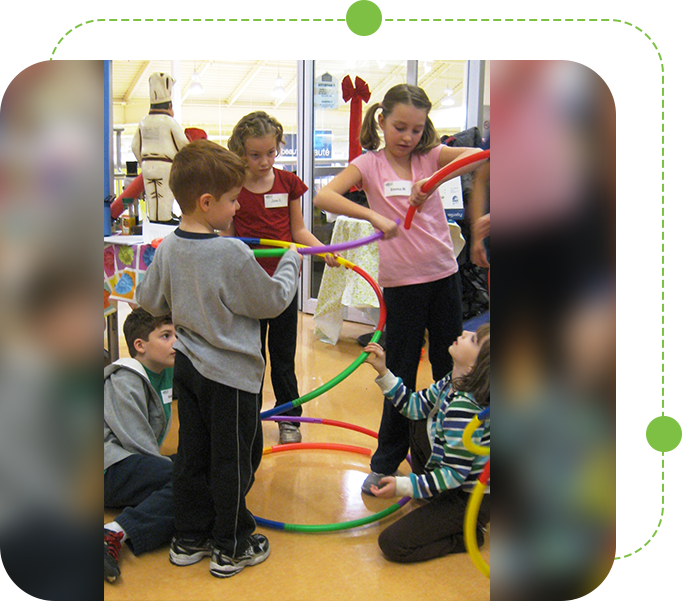 Our Entertainers will conduct a one-hour (or longer) birthday party session where children will play games working together to solve problems for these challenges meticulously designed by Team Makers, and show children how to "think out of the box", to solve the puzzles and challenges.
The games are giant-sized, require everyone to play actively and are tons of fun. Our birthday parties are very affordable for all. Call for pricing and details.
We engage all of the kids in playing active, large-format games by having them collaborate to overcome a number of obstacles. The kids are given a hint to unlock the locked treasure box containing the allocated party favors after they accomplish each challenge.
We divide the kids into teams of normally no more than 10 kids so that everyone is playing and moving around constantly. Since everyone must finish their challenges in order to open the treasure chest, there is a lot of excitement and little rivalry. We assign one entertainer/facilitator to every 10 kids, so they get lots of attention and support as they navigate the obstacles.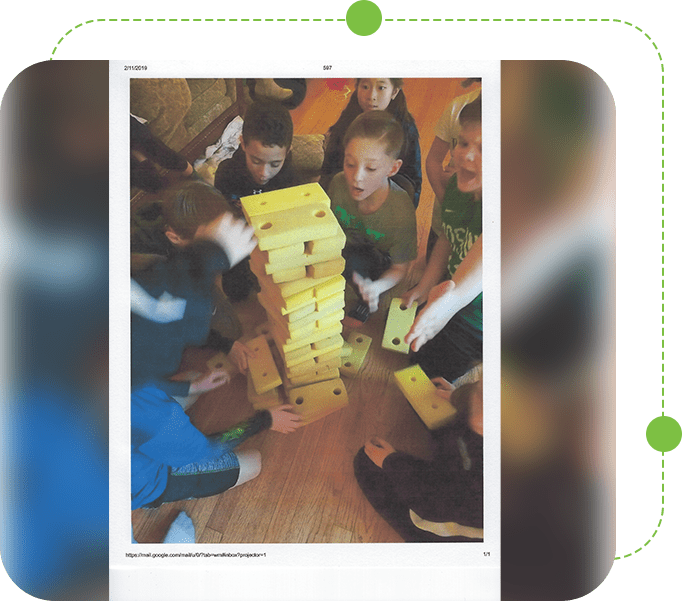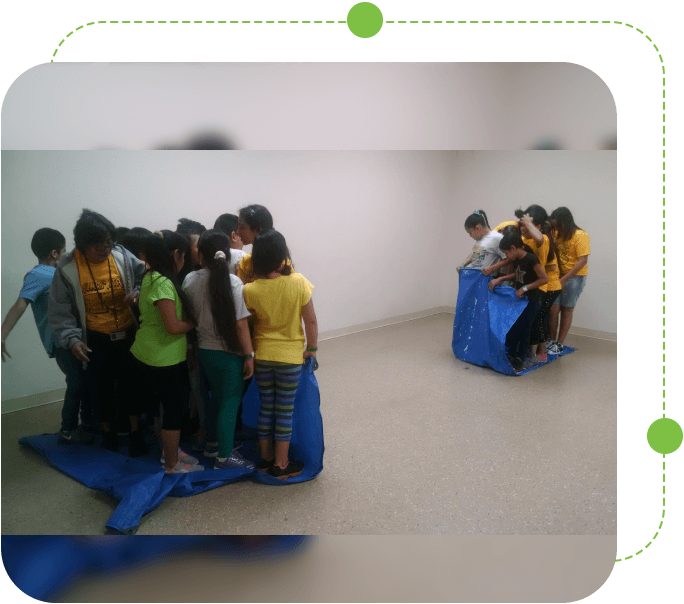 Some of Our Games Include
Building a giant 3-D cube and then balancing it in a bucket without it touching the walls, ground, or any child
A lock and key game where the children hold onto ropes attached to a giant key and manipulate it into a 3-D lock– all without touching the key. Not only is it fun to do and needs all the children to work together, but it requires some problem-solving skills to figure out how to win the challenge.
Our staff helps guide everyone through each challenge (if needed) to ensure that each game has a successful outcome.
Once all the challenges are solved, and the hidden clues to opening the locks to the treasure chest are uncovered, the children gather around the birthday child as he/she opens the locks to release the party favors hidden inside.
An optional Reward Challenge extends the adventure and gives the birthday child an extra code that only they can crack.
Have you already been to one of our action-packed Treasure Quest parties?
No problem! Contact us today to learn about our other themes and options!